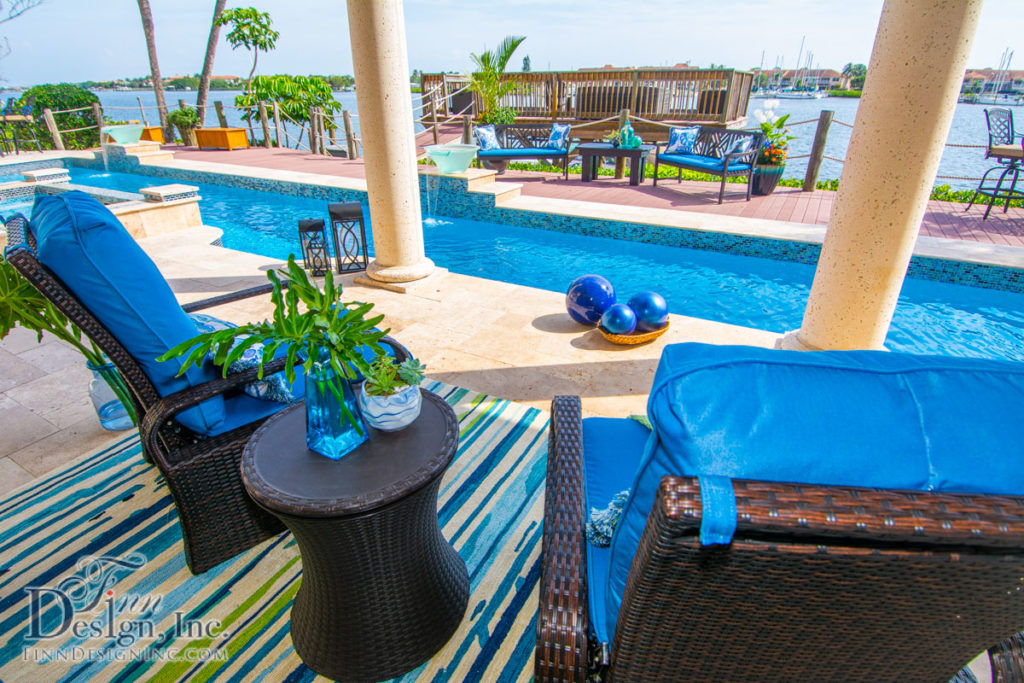 Your first thought when contemplating a new design for an outdoor space probably isn't "what will the pillows look like?" Especially if the idea of outdoor pillows seems impractical.
But today's weather-resistant fabrics, in vibrant colors and patterns, give us the tools to add perfect, comfortable accents to any outdoor living space.
Take, for example, this poolside living area next to the Banana River on Florida's east coast.
The concept for this comfy outdoor setting and color scheme was derived from iridescent deep tones in the pool glass tile and the deep ocean color of the water.
The soft and whimsical indoor/outdoor rug, with its many tones of blues, whites and lime greens, further inspired the selections of color and material choices for the outdoor cushions.
The existing off-white cushion covers on the recliners and benches were recovered with bright solid blue Sunbrella material.
Throw pillows were made in Tommy Bahama Home, Color Collection (also Sunbrella performance fabric), in a fun frond pattern in blues, whites and touch of lime green, completed with a coordinating brush fringe. Tommy Bahama Home collection fabrics and coordinating trims can be ordered through Finn Design.
The barstools, meanwhile, received kidney pillows in the same blue with a contrasting cording.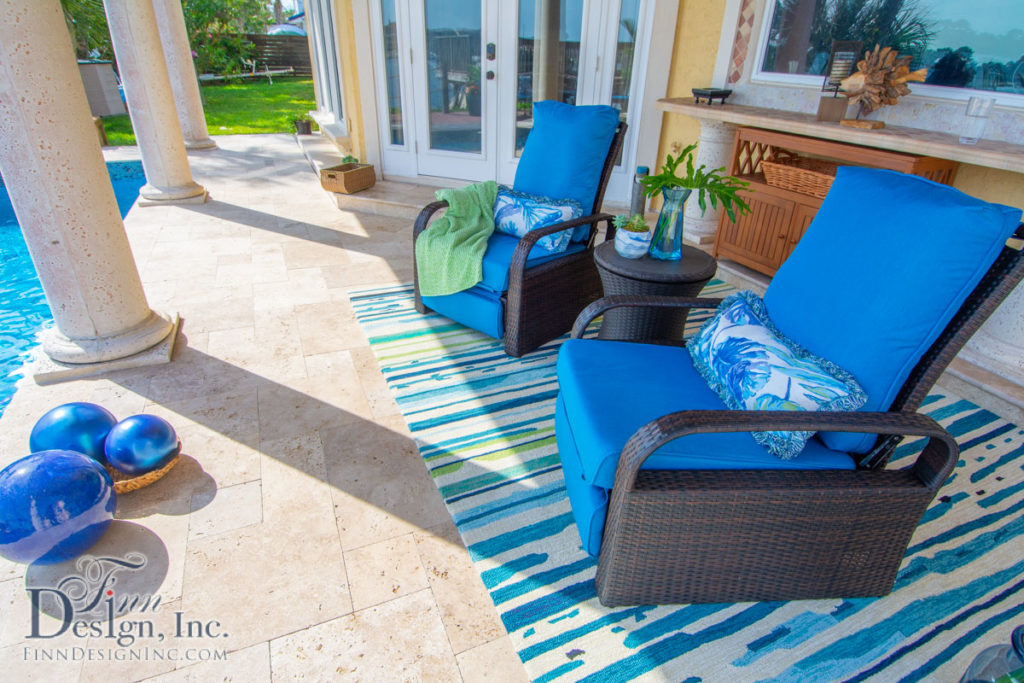 The indoor/outdoor fabrics are available in multiple colors, textures, weaves, patterns and prints, along with coordinating trimmings.
These materials are timeless, beautiful and inspiring in achieving upholstery solutions for many relaxed environments — soft enough for indoors and strong enough for outdoors.
Many of them have qualities such as UV-light and weather resistance, mold and mildew resistance and abrasion resistance. Some have anti-bacterial, anti-microbial and anti-fungal properties.
Many materials are made of acrylic Dracon, polyester or solution-dyed acrylic.
Some have applied stain- and water-repellent finishes.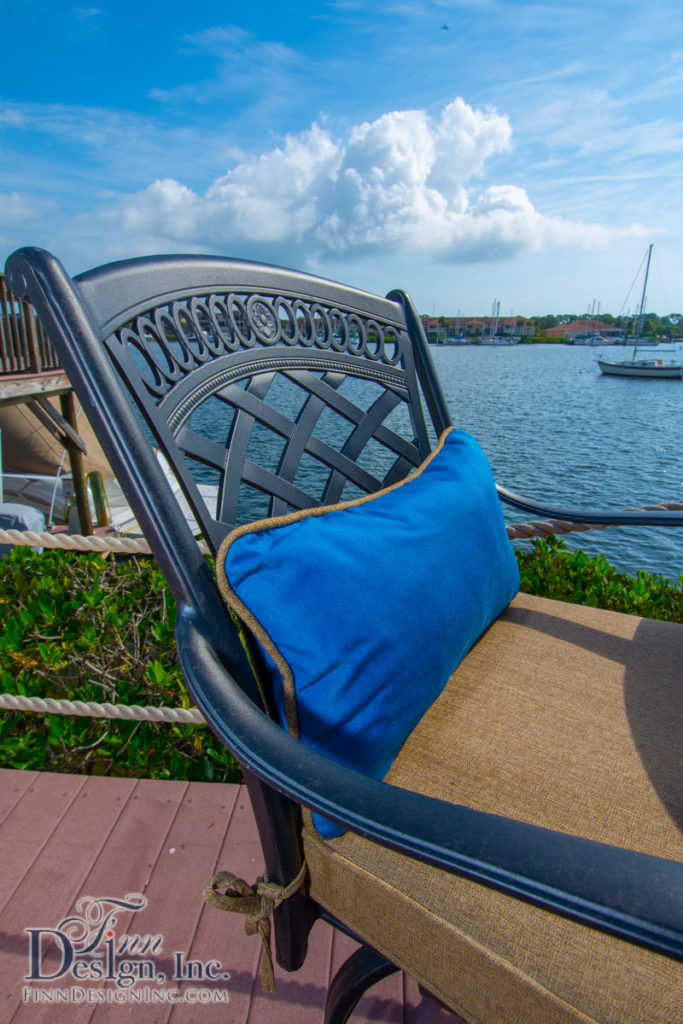 Outdoor cushions require periodic cleaning and removal of dirt and spills, as debris and foreign substances reduce the mold and mildew resistance of the material.
These easy-to-maintain fabrics, in most cases, can be cleaned by sponging with mild soap and water. Also, removable cushions are machine-washable in cool water, delicate cycle, with mild laundry detergent.
For more severe mold or mildew removal, a mixture of bleach and water can be used, or add bleach in the washing machine load.
Always air-dry outdoor fabrics. Do not machine-dry.
For more specific cleaning recommendations, seek the manufacturer's recommendations for your specific product.
Do not leave the cushions out to soak in the rain or inclement weather. Even with the UV-resistant materials, cushions exposed in the constant Florida sun will eventually fade some.
But with care, these fabric-covered accents will give you much beauty and comfort in your outdoor space.